My project idea is a menagerie of characters that represent a collection of elements. Ranging from Fire to Ice, I want to embody these earthly elements into physical, tangible forms. My inspiration derives from the many art collections I've seen over the years that have done just that- representing the elements of Fire, Water, Earth, Wind, etc into the form of animals, people, creatures, anything you could ever imagine!
-Inspiration-
One example of this inspiration being from the adoptables websites ChickenSmoothie: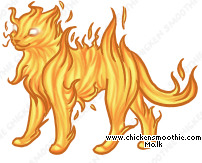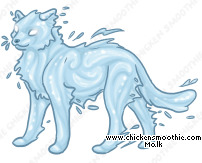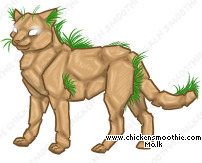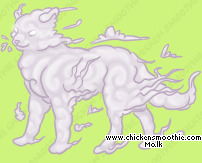 These adoptables were released for a short amount of time on the websites and are now considered "rare" to collect. As you can see, they are the elements in the form of cats. I always found these very interesting, even as a kid as I searched to collect them myself.
Another example of inspiration is dA~ Quinneys piece:
"Elements Bookmarks" This is a good example of what I have in mind for my project. A collection of 4 or 5 pieces, though this collection shows each element as a different animal, I wanted to keep to the same species throughout each piece.
And yet another example of inspiration, gearing more towards the "creature" idea more than animal is dA~ shoze's piece:
"4 Elements" I've always found creating creatures to be very interesting, and to do both the elements mixed with creatures would be incredibly interesting to create. With varying sizes, bright colors, and interesting characters, I want to create something that is captivating.
---
-My Work-
One example of my work that follows the idea of elements is my Winter Horse piece:
The only thing that differs is that this piece focused on the seasons rather than the elements, but it still follows what I have in mind when creating characters for this project. This example is a horse, though I was thinking of more feline/smaller animals, following my Chicken Smoothie inspiration with their elemental cats. Horses would be interesting to work with nonetheless, and I plan on doing some more sketches for their character designs.